China showed samples of aircraft and drones at the Army-2022 forum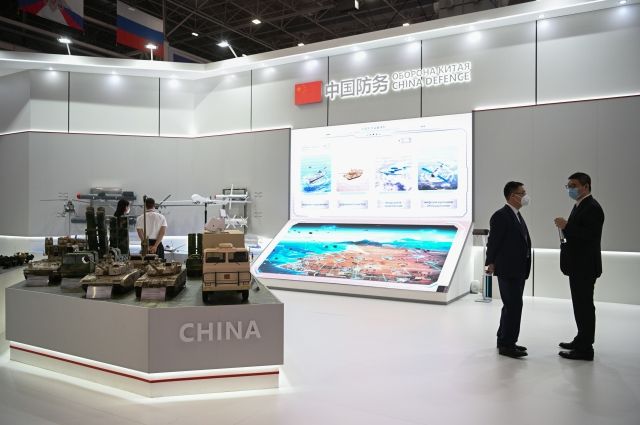 At the international forum "Army-2022" China presented models of military equipment at the stand: aircraft, including the FC-31 multi-role fighter, drones, including the AR-500C helicopter, armored vehicles and personal equipment for soldiers, RIA Novosti reports.
According to the representative China, the most famous aircraft is the JF-17, developed jointly with Pakistan. In addition, the Russian RD-93 engine was used for it.
The J-31 (31001) fighter was also presented, which is an analogue of the Russian Su-57 and the American F-35. It is characterized by super-maneuverability and stealth.
Armored vehicles, such as the Mengshi 300-horsepower assault vehicle, can be seen at the Chinese booth. It is similar to the Russian "Tiger". An unmanned helicopter AR-500C is also presented, performing military and civilian tasks.
Earlier it was reported that the forum "Army-2022" showed a robot fish that can swim at a depth of up to five meters and conduct reconnaissance. A perch with wires swims in the "Robotics" pavilion. According to the organizers, it can also be useful in combat conditions.
Rate the material