Why the residents of Donetsk do not leave the city even during shelling
"As soon as the shelling stops, let's go home on foot!"
Every day, and after the hard shelling of Donetsk and several times a day, questions appear in all local publics: "And you are you going to leave?" The hopes, aspirations and faith of the Donetsk residents, who hoped to wait for the end of the special operation at home, collapse with each new shell hitting a residential building or school. What keeps the residents of Donetsk in the war zone?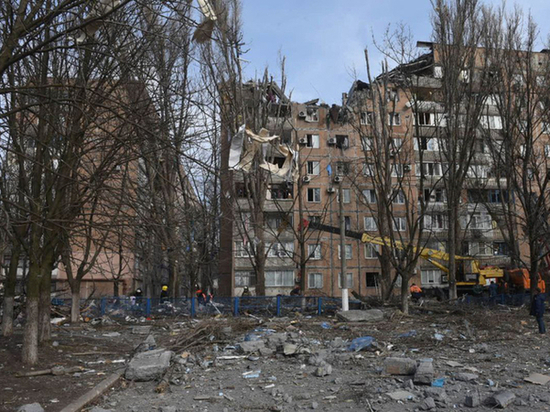 Above all, family circumstances. Many men were mobilized to the front, and wives and children decided to wait for them at home.
"Probably, our dad would be calmer if he knew that my children and I were somewhere in Russia," says Tamara, a resident of the Tekstilshchik frontline district. "But we decided to wait for his return. Sometimes he has layoffs and he comes to Donetsk and calls regularly. And having left here, we would only wonder if he was still alive there, on the front line …
Alyona had a similar situation. She does not want to break the family and leave her husband and eldest son alone.
– We're not going anywhere. The eldest son and husband are restricted to travel abroad. And with less, though rather big already, I can't handle it myself. All my relatives are in Ukraine, there is no one in Russia. You can go to Magadan to see your husband's friends, but it's too far and expensive … And we won't leave our parents here alone. Despite everything, I hope for the best, – says Alena.
My friend Evgeny is an employee of the Ministry of Emergency Situations. Such a category of employees is not allowed to leave the republic, they are needed locally. Despite all his persuasion, his wife refused to leave with her son.
– The little one is three years old, I told my wife: take him and leave, we have so many relatives and friends in Russia! But no, he doesn't want to. He says I'll go crazy there, thinking whether you're alive or not. All three of them fell under shelling in their area, and even after that they do not want to leave. We are waiting for my vacation in July, we will go to the sea. And we'll see.
Sometimes everything comes down to banal reasons: the lack of funds for moving and renting housing in Russian cities. As the residents of Donetsk, who temporarily left the city, said, in order to find and rent an apartment in the large cities closest to the border with the DPR, they will have to pay an amount at once, at least 50 thousand rubles. It includes an advance payment for a month, a deposit and a commission to the realtor. And this is in the event that the owners are ready to let tenants with Ukrainian or republican passports into their house. And if cats or dogs travel with the family, then the task of finding housing becomes a super task.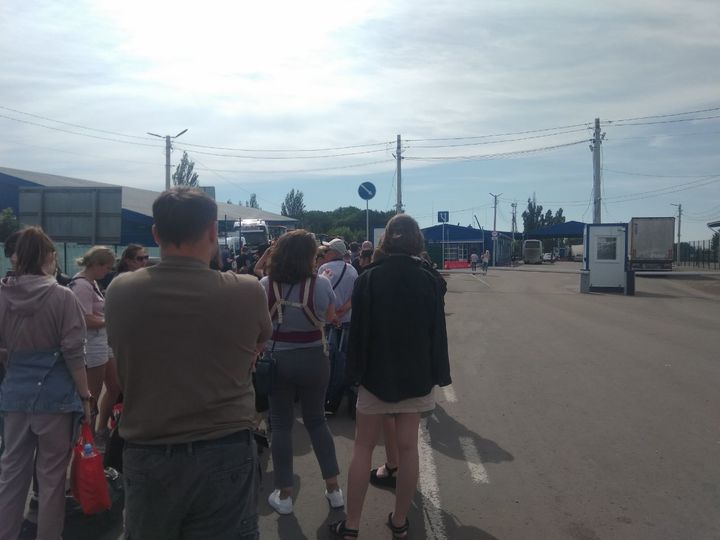 – As soon as we find an apartment "with animals and children" – I'll leave, – promises Miroslava from Makiivka. – My son will go to the third grade in September, and I will give birth in November. Quietly here, apparently, it will not be soon. Although I am an optimist and deep down I expect that here is another month – and there will be silence at home …
In most cases, Donetsk residents are not talking about moving to a permanent place of residence in Russia. Almost everyone is leaving temporarily. And many of them – to the rear cities of the DPR and to the sea. Families try to combine business with safety and take their children to the Azov coast.
"I, too, still can't decide to go far and for a long time," said Olga from Donetsk. – Well, for now, we decided to go with a friend and children to Sedovo. Just for a month, just take a break. If the situation in Donetsk remains as acute, then in a calm environment we can look at some housing options in the Russian Federation. I terribly do not want to leave the house, my husband, my mother, even the cat! But I feel sorry for the child – he is very afraid of shelling, even though he is small. I just recently came across a comment by a girl who said that she would not forgive herself if she did not even try to save the child. I think about it every minute and, alas, I see no other way out but to temporarily leave.
Some are kept by work and small, but stable salaries. Indeed, after the mobilization of men, women became the only breadwinners in families.
– Back in April, I sent the little one to my grandmother in Khartsyzsk, – Karina explains. – Now he is with my parents in Sedovo. And I work in Donetsk, I can't leave. Someone has to provide for him, my husband is at war… And, to be honest, I love Donetsk too much to leave forever! And I believe that everything will work out.
At the moment, there is no evacuation from Donetsk. Everyone who wants to leave on their own and at their own expense. Elena from Donetsk, who is temporarily in Russia, said that Russians have a rather weak idea of ​​the events in Donetsk.
– I have been asked more than once what is going on in Donetsk, why are you all drawn here? – said the Donetsk woman. – People, especially in cities far from the border with the DPR, are simply not interested in what is happening and believe that everything is calm in Donetsk. In their eyes, we are just such cunning refugees who are immediately given housing at the border, bags of food, 10,000 rubles per brother, and Russian passports to boot. We have to explain every time that we draw up all the documents ourselves, no one writes out a compulsory medical insurance policy for us, does not give us a TRP when entering the country. And that many families cannot leave the shelling solely because they simply do not have money to rent housing, and not everyone can travel to the north on humanitarian programs – old parents, for example, cannot bear the road. Yes, I have examples of friends who successfully settled in February during the general evacuation in Samara, for example. But most do not want to travel far from home. We all want to go back… And as soon as they tell us that the shelling of Donetsk has stopped, we will go home on foot.