Retraining of teachers. Kiriyenko supported the idea of ​​creating regcenters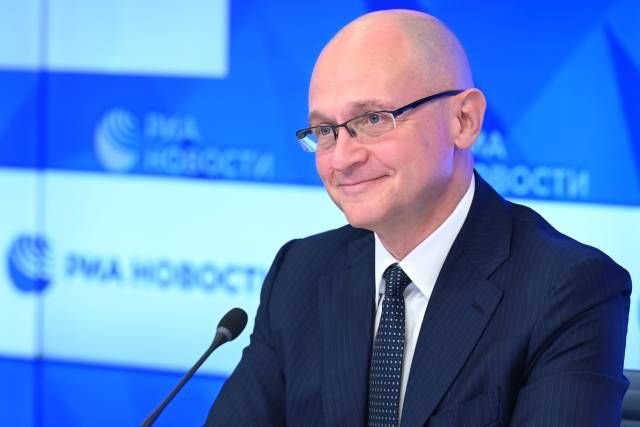 The First Deputy Head of the Presidential Administration of the Russian Federation Sergey Kiriyenko supported the idea of ​​creating special centers for training primary school teachers in the regions. He said this on Thursday at the International Children's Center " Artek '', where the final of the All-Russian competition " Big Break '' is being held. (project of ANO " Russia '' a country of opportunities '').
In his opinion, the creation of regional centers for training primary school teachers in the field of developmental psychology according to the developed methodology, which is designed to help children in grades 1-4 to find self-determination , good idea.
" It's a good idea '' to make regional centers, develop in " Orlenok '' methodology, then make regional centers. You can't bring 25 thousand to one place, '' Kiriyenko said during his inspection of the school at Artek, commenting on the voiced initiative.
This proposal was made by the director of the All-Russian Children's Center " Eaglet '' Alexander Dzheus . According to him, the center can train teachers who will work with primary school teachers in the regions & mdash; there are about 25 thousand of them in the country.
He proposed to develop a methodology for primary school teachers in developmental psychology to help children from grades 1 to 4 " find themselves in the system of good deeds. '' According to him, it is important to help children choose their own life orientation in order to protect them from destructive content. The camp director stressed that the workload for teachers today is high enough to deal with this issue on their own. Therefore, it is necessary to create regional retraining centers.
" Here we need interaction with the Ministry of Education, because he is the founder of all pedagogical universities. & nbsp; We need pedagogical science, which should work out this methodology. And give primary school teachers. We understand that they are incredibly busy now, and it is unrealistic to require them to create their own method of working with children. Therefore, we must give ready-made methods, and the teacher can creatively modify it, taking into account the peculiarities of the region, age psychology and the inclinations of the child. But we have the greatest methodological experience, we can train just teacher-trainers who will be able to work in regional centers so that these 25 thousand teachers can be retrained every year, '' concluded the camp director. & Nbsp;
As Jeus explained to reporters, there are now about 7.5 million children in Russia who are in elementary school. " They are now quite early in determining their life orientations. If you don't work with the child, others will work with him. This is a special developmental psychology, so you need to train the appropriate teachers, you need a methodology of how these teachers should work, where they should study, what kind of practice to take, '' & mdash; emphasized the director of the Eaglet VDC.
He added that the center is able to accomplish this task in one or two years.